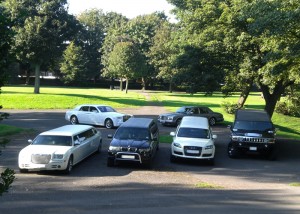 Are you thinking about booking a Car Hire to Royal Ascot this year, why not arrive in style with our Royal Ascot Limo Hire service from Ace Star Limousines.
Ascot Racecourse is a famous English racecourse, located in the small town of Ascot, Berkshire, used for thoroughbred horse racing.
It is one of the leading racecourses in the United Kingdom, hosting 9 of the UK's 32 annual Group 1 races.
Royal Ascot is the world famous English horse race meeting at Ascot, dating from the early 18th century, it is particularly renowned for Ladies' Day
Treat yourself to one of our elegant limousines… We will collect you and your party in the morning and take you to your reserved area at Royal Ascot, we will make sure you arrive in plenty of time for the first race.
Royal Ascot Limo Hire Arrive in Style
The limo is normally booked for the full day, our chauffeur will be on hand for any of your needs throughout the day. so can rest asured you
Royal Ascot is a very special event, it is something you will have planned well in advance, it is also a chance to see the royal family as well.
Getting there and back in a limo can make attending Royal Ascot extra special. We recommend booking Royal Ascot Limo Hire services early as this is a popular time for Ace Star Limousines.
Large Selection of Limos and Cars to Hire for Racecourses and Race Days
Royal Ascot is not the only racecourse we serve, we provide limo hire for:
Newmarke Racecourse
York Racecourse
Ripon Racecourse
Thirsk Racecourse
Doncaster Racecourse
Newcastle Racecourse
Nottingham Racecourse
All our limos come with Air Conditioning, Luxurious Leather Interior, 360º Privacy Glass, Fitted Seat Belts, Sat Nav and as expected a Polite, Professional Chaffeur. Customer safety and satisfaction is our priority
If you need to book Royal Ascot Limo Hire Services, please click here for a Free No-Obligation Quote,
or to discuss your particular requirements, please call our friendly and professional team on 0800 0029 657.
We look forward to hearing from you soon.